Here are some puppy's that were sold and are now adults:
Rio Vom Katzenblut
CD, RA, OA, OAJ, HT, CGC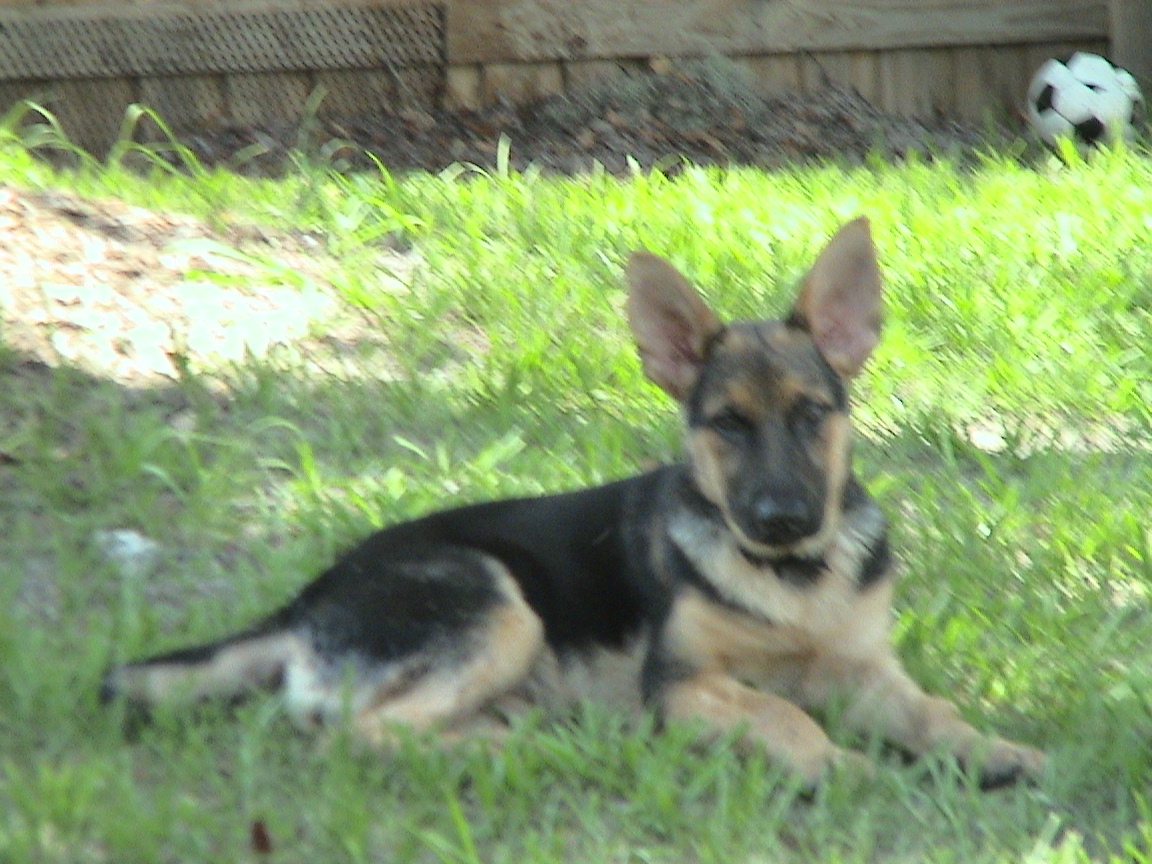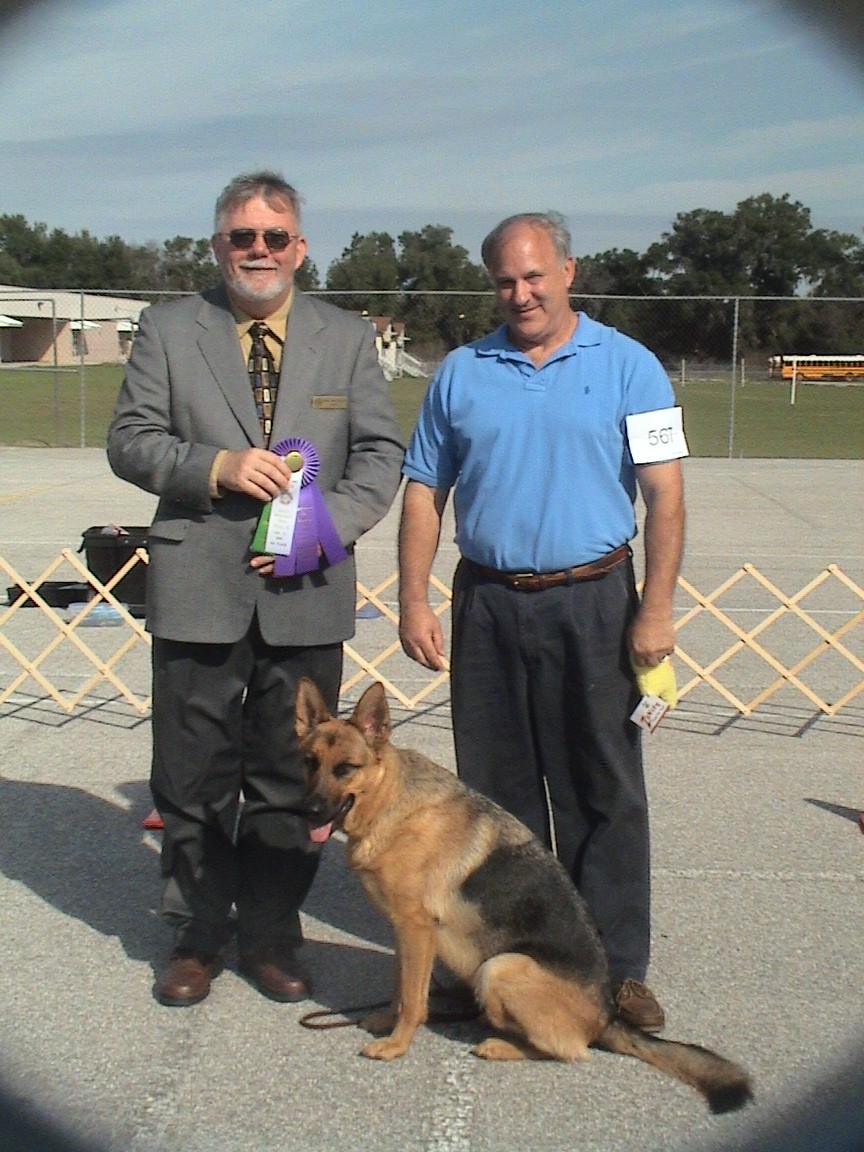 MAKO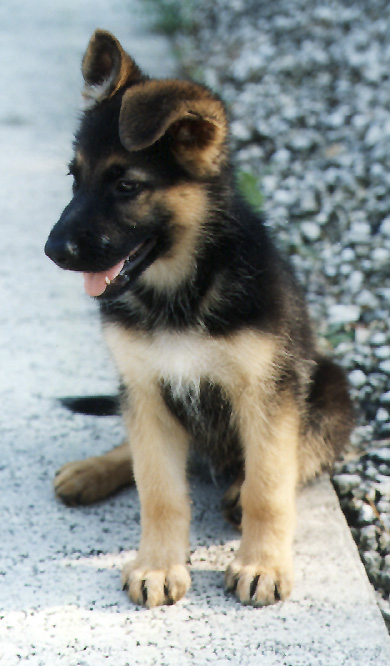 At 9 weeks old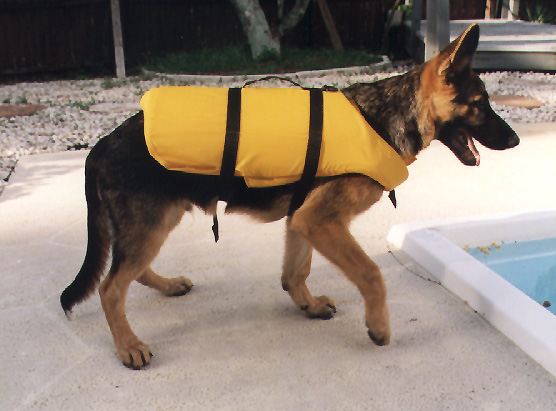 Mako at 18 weeks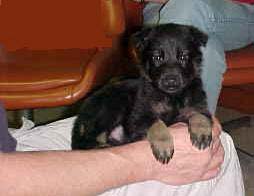 Keyla first at 4 weeks old,
Now 1 1/2 years old.
Born December 10th, 2000
Mother is Ellie , Father is Thunder, Grandfather is Jarod.
She is training for Search and Rescue with a local area county EMS provider.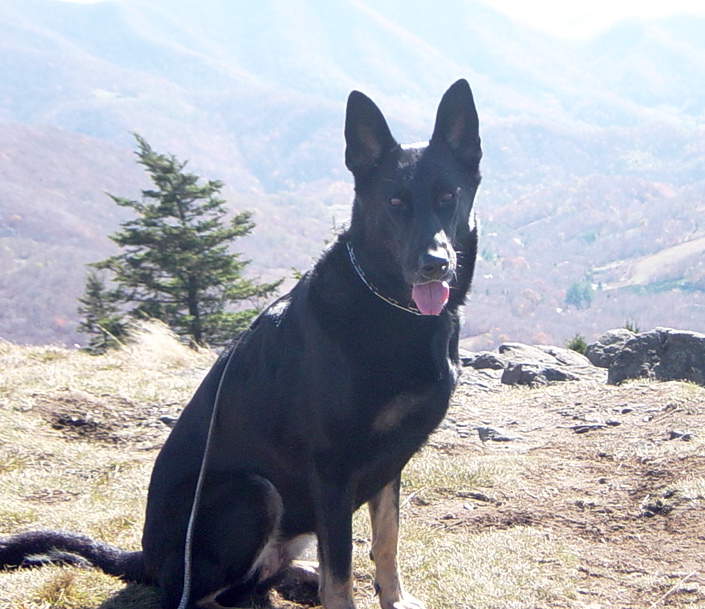 More Pictures of Keyla, and her Sister Xena
JASMINE
One year old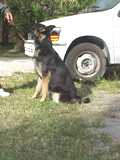 With her new family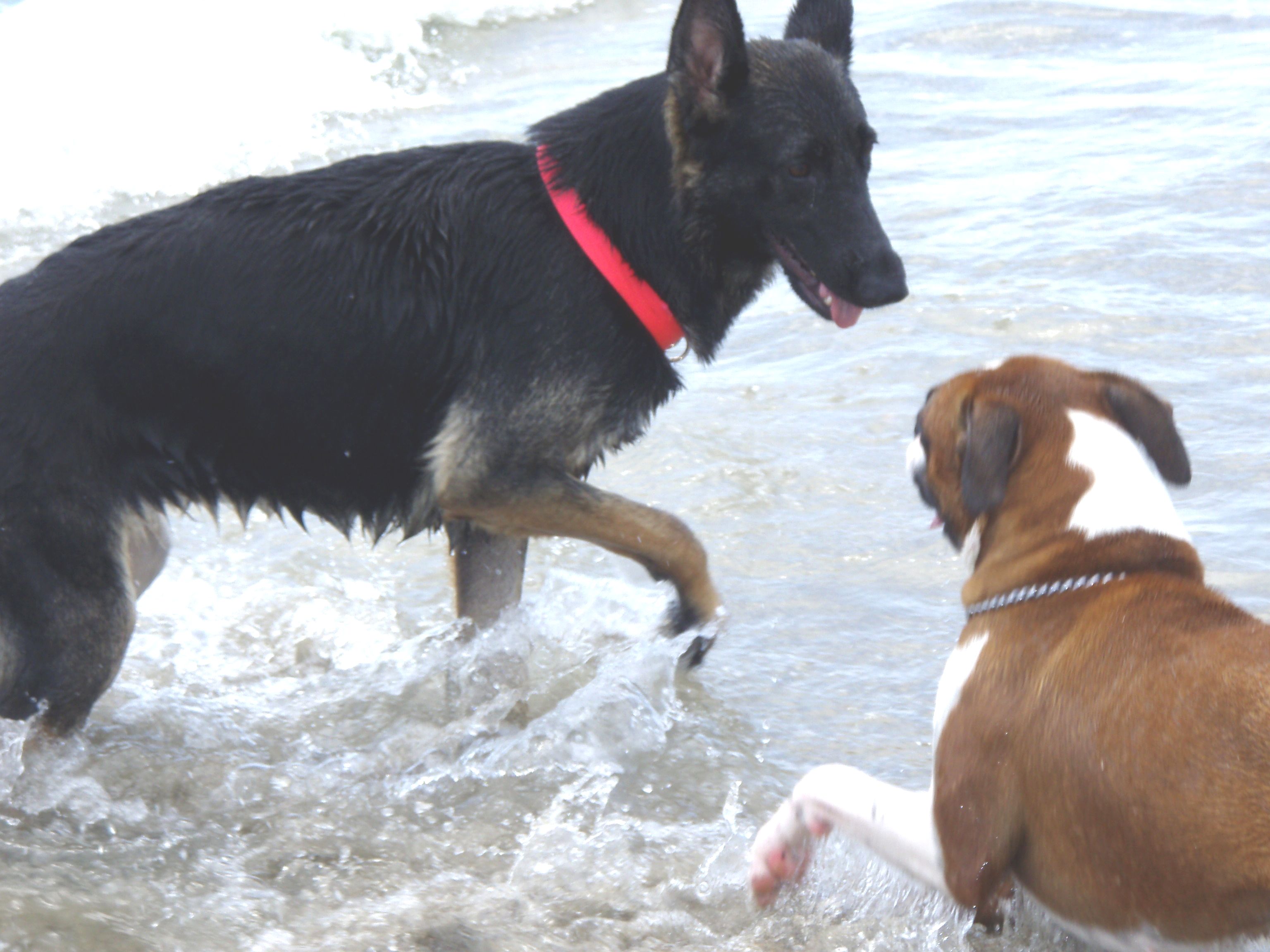 JAMIE AND ARROW PUP ZOEY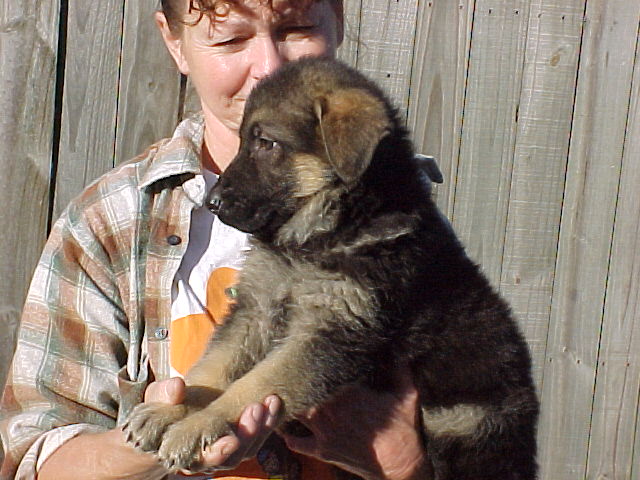 Zoey March 2008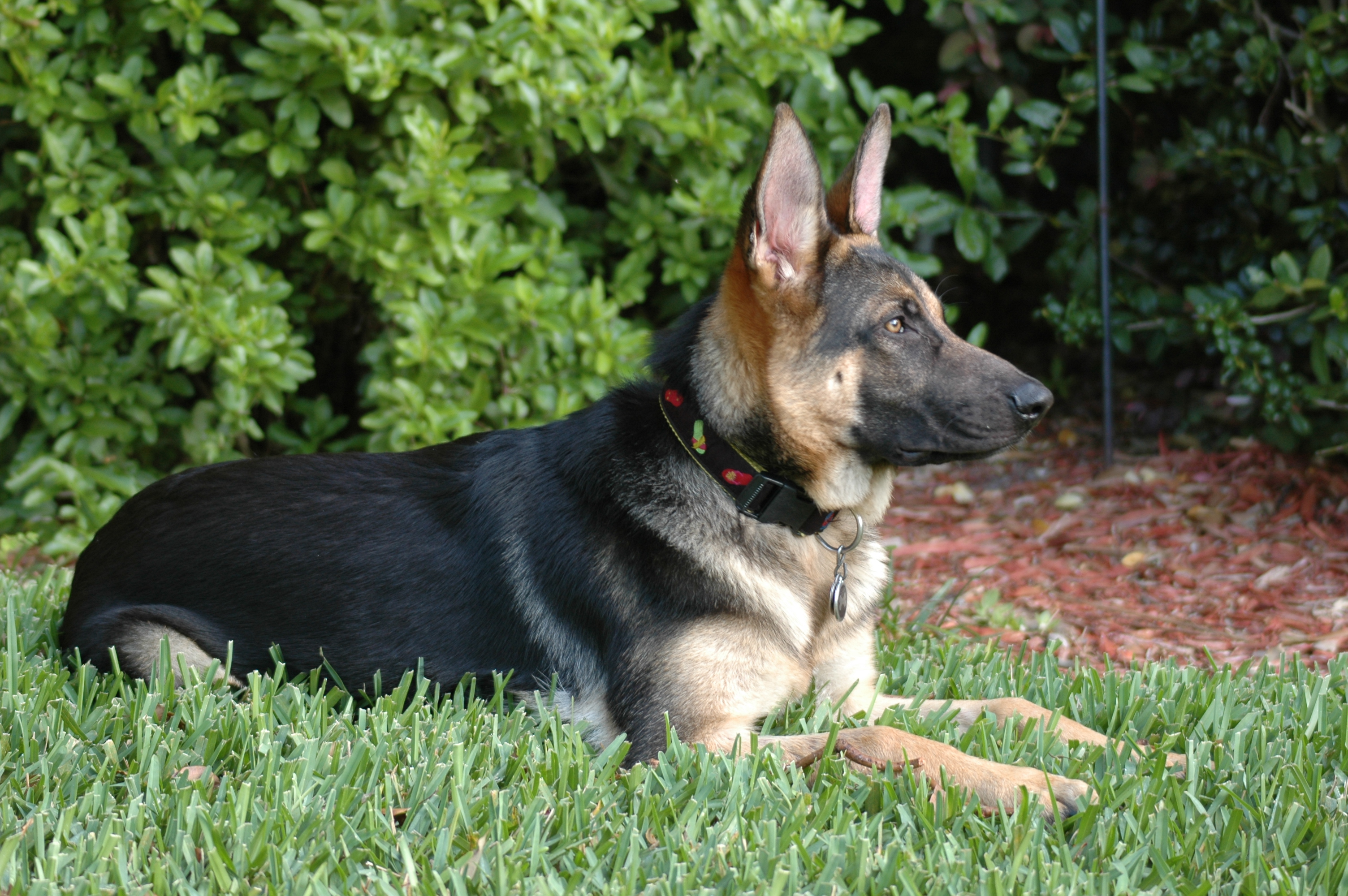 Sadie and Bullet pup Justice 2007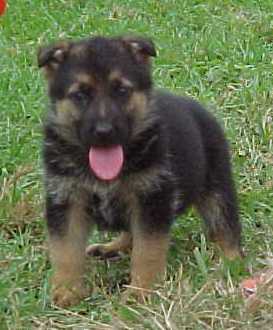 Justice 2008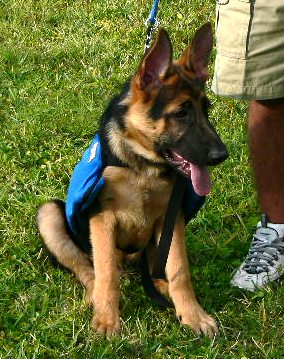 I have my little guy right by my side he is doing so well, last week he spent 4 hours at the doctors with me and was so good every one there asked me who trained him and was asking me if I had cards , I said nooooooooo way you couldn't pay me enough to do another service dog a pet is one thing but a dog that I can take out to dinner and to the store is a new world of training .All I have to say to him is lets go to work and put his leash on him and he is on the job though. More folks who are sick should do it
Char
I wanted to keep intouch with you and find out if you are still breeding pure black german sheperds, I am looking for a pure black male this time, the sheperd we got from you was the best dog I've ever had, very good with my daughter Morgan and my parents love that dog to death, I have attached some pics of char and she is still doing very well and getting fatter when I let char stay with my parents, look forward to hearing from you regarding the all male black sheperds.
Ron
BACK TO ADULT DOGS FOR SALE
BACK TO PUPS FOR SALE
BACK TO STUD SERVICE
BACK TO TRAINING PAGE
BACK TO GOOD INFORMATION PAGE
BACK TO HOME PAGE