TRAINING SERVICES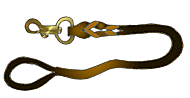 If you guessed a disease like parvo, rabies or distemper, you are wrong. If you are thinking about the dogs that are hit by cars, again, you are wrong. There are more dogs killed every year by euthanasia by their owners than any other cause. The number one reason owners cited for destroying their pet was that they could not control the dog. It is shameful that the pet has to sacrifice its life because the owner would not take the time and energy to make him a good canine citizen. Pets are just like children, you must teach them the correct way of life.

TRAINING CREATES A HAPPY OWNER AND PET THAT IS A PLEASURE TO LIVE WITH.

Please take the steps to start your relationship with your dog as a positive one so he can live with your dog as a companion instead of being an outcasted animal due to misbehavior which could have been corrected.

Don't forget, we offer private training at your home in Lee, Collier & Charlotte County.
Or you can come to our training grounds in N. Ft. Myers.

---
CATEGORIES OF TRAINING OFFERED
****Personal Protection...........Obedience ***** Housebreaking......... Scent Discrimination
****Schutzhund all levels ........Behavior Modification*** Cadaver Detection...... Manned Security ****Tracking....................Agility*********** Search & Rescue.......... Air Scenting
****Apprehension Police Dogs.......Gun Fire********* Explosives................. Narcotics
---
CLICK HERE FOR BASIC NEW OWNER INFORMATION ABOUT TRAINING
CLICK HERE FOR WHAT TO LOOK FOR WHEN TESTING A DOG TO IMPORT
CLICK HERE FOR INFO ABOUT TRAINING A SEARCH & RESCUE CADAVER DOG
For the best performance of your dog, he must be in the best condition. See the information regarding the "all natural" supplement to prolong your dog's life while improving him structurally. Click here for more info.
ACCLIMATION INSTRUCTIONS FOR OWNERS OF A NEW DOG
This is for dogs who have gone through our basic 3 week in board obedience training and /or behavior modification course, but this information can also be very useful for when you first bring a dog home.
I am including this in our web site so you can get an idea of how we think and communicate with the dogs to get the best response possible from this member of your family. Communication and praise are the keys.
In the Vom Katzenblut Shepherds' training program, we strive towards excellence through commitment towards quality in training your dog to become a better companion. Extreme importance is placed on the come or here command to insure your dog staying with you which assists you in having more control in handling your dog. If we do not over train your dog in staying close by, then your dog will start straying off. Upon the dog's return home and now being back in it's own environment, you can expect for the first few days it will seem to be a nuisance to you. This is because it has now been trained to stay right at your side and doesn't differentiate between its own space as being a dog and the dog's inherent need to please. At this time you must be very patient with your dog and give lots of praise in a calming, yet strong, but not loud voice. The dog will be seeking instructions from you so communicate to your dog by letting him verbally know what you expect. If you should become upset with the dog it will also become upset and will become difficult to communicate with. The idea is to have a dog you can communicate with in a normal calm manner and for the dog to want to please you through his actions, thus, part of pleasing is listening to your commands.

Once the dog has been acclimated back into its surrounding and is feeling comfortable it will once again start getting into some of the old habits. When this happens a few times, let the dog get about 20 feet away and call the dog to you. Do not yell loud, do it in a calm but stern volume. Make sure you do this in a happy positive tone or the dog may have a propensity to avoid you. As the dog comes to you, praise the dog in a very energetic happy way. NEVER reprimand a dog when he comes to you.

Do not confine the dog to a lead. As you start to trust your dog more and your dog trusts you, try keeping it off the lead for longer periods of time. After awhile you will realize that just by your voice you will have more control than anything a lead could do. Again, a dog is a creature that wants nothing more than to please the owner. If you are strong, yet gentle with your commands to the dog, it will want to please you more. The more you try to use a lead on your dog the more it will run away because it doesn't like the restriction of a lead. Besides, you do not want to have to keep a lead on the dog all day long in his normal environment inside your home. Your dog will also understand other such commands as heel and to automatically sit when you stop walking plus on command your dog will down, come, stay, get down and understand NO.

The first day home you should let your dog be a dog. You can feel free to give it lots of praise and let your dog know you are happy its back home with you. After the first day, start working the dog about 20 minutes a day on what you were shown. Practice should not be limited to outside the house, utilize the various rooms of your home. Example: while cooking, put the dog on a long sit in the kitchen. After about a week, you can use your commands in your daily routine and should get a positive response.

Understand, your dog may not be perfect when you first get him home. Just like children they are happy to be in familiar surroundings and may be very excited. After a few days of readjustment, your dog should become more secure and feel more comfortable in wanting to please you. Your dog will feel you out to see if you realize he knows the new commands, therefore, it is extremely important you reinforce the positive responses so your dog does not revert to his old ways because he does not think you expect him to obey your commands. If he does not obey a command, do not just ignore it, otherwise you are reinforcing the wrong reaction plus he will learn you are not sincere and will go into avoidance.

You need to work with your dog to understand the training mechanisms and how to get the best results out of your dog. Practice. Practice. Practice. Vom Katzenblut Shepherds strives not only to make the dog happy but also you. If you should have any questions you may call anytime. Best time for long conversations are in the evenings because usually during the day we are outside training.

Vom Katzenblut Shepherds wishes you happiness in your new relationship with your animal and wants life to be more pleasant and safer for both of you.
---
Classroom and Field Exercises Seminar: HUMAN REMAINS DETECTION
Selection of a dog Scent Material & Equipment Training Records Scent Introduction

Practical Search Discussion / Explanation of How and Why the Dog Works

Water Search Training / Boat Selection, Boat Familiarization, Scent Introduction

Land Search Training / Open Field Searches, Buried Finds

Understanding Decomposition / Conditions of the Remains, Environmental Factors

Personal hands-on troubleshooting assistance

Confirmation package includes:
1) location map; 2) equipment needed for seminar; 4) rules; and 5) lesson plan
---
FOR FURTHER INFORMATION CONCERNING TRAINING CONTACT US DIRECTLY
click here for directions to our home... by appointment only
18221 PALM CREEK DR. N. FT. MYERS, FL. 33917
Phone: (239) 543-2252 or 543-6378 7AM to 10 PM
24 hour dedicated fax: (239) 543-3647

FOR THE LIFE OF YOUR DOG, PLEASE GET STARTED ON THE RIGHT TRACK.

START TRAINING NOW